Hola my waterpolo friends,
Enclosed you find dates of X Spanish Cup that will take place in Fuengirola (Málaga). We have already booked a hotel (Las Palmeras) exclusively for all of us with very good prices.  www.hotel-laspalmeras.com
Next week I will send complete information.
Very Important…WE WILL HAVE ALSO SPANISH CUP FEMALE MASTERS. Please let me know us soon as possible your interest to participate in our tournament.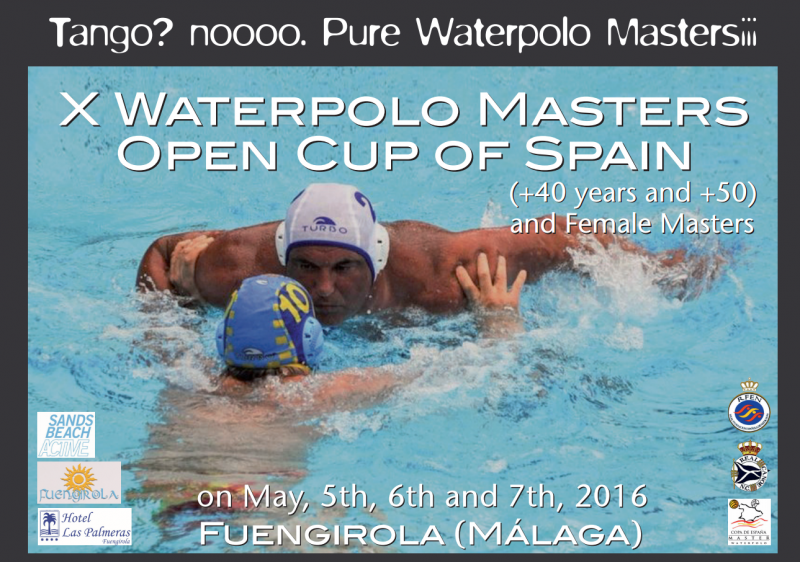 At the moment we have already confirmation from:
FUENGIROLA +40
1º
Canottieri Milano
Italy
2º
Venezuela Masters
Venezuela
3º
Master Rio
Brasil
4º
Alex Russian Team
Russia
5º
6º
7º
Andalucia Masters
Spain
8º
Real Canoe
Spain
FUENGIROLA +50
1º
Master Rio
Brasil
2º
German All Stars
Germany
3º
Canottieri Milano
Italy
4º
Europa Sporting Roma
Italy
5º
6º
7º
8º
Real Canoe
Spain
FUENGIROLA FEMALE
1º
2º
3º
4º
Best regards
José Luis Martín